Dani Rosvally
An actor in a previous lifetime, Dani turned to the loving arms of academia after growing too jaded for the cold, hard, streets of theatrical realism.  She has managed to retain some amount of Polyanna-star-gazing even after a BA from New York University and an MA from Rutgers University, and is currently pursuing a PhD from Tufts University.  In addition to her formalized education, she has also studied both the theory and practice of classical theatre at the American Globe Theatre, The Actor's Institute, The Shakespeare Birthplace Trust, The Royal Shakespeare Company and Shakespeare & Company.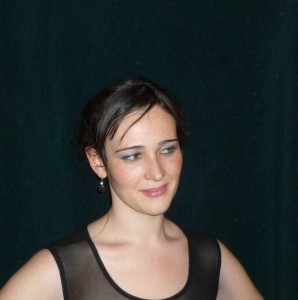 Dani has genuinely tried to choose a favorite play from amongst the canon, but after many arduous years she has determined that it would be like choosing a favorite child or a favorite pair of peep-toe pumps.  Instead, she mostly tries to dodge the question and divert conversation back to some of her more interesting talents; like knitting, ballroom dancing, and a newfound ability to play the ukulele.
She catalogues her adventures in academia, theatre, and life via her very own blog; http:www.daniprose.com. 

Mike Fenton
A New Hampshire native, Mike developed a love of Science Fiction, Fantasy, and Historical literature to escape hisday job as an IT professional. Mike is relatively new to Shakespeare's canon; in fact, he has no particular background in Shakespeare or theatre.  He does, however, listen to copious amounts of podcasts (which, he believes, should qualify him to co-host one).  His love for podcasts is only matched by his love for the New England Patriots.
Throughout the conversations via offensiveshadows, Mike hopes to answer the questions "Why should any normal person care about Shakespeare?" and "Does the work still appeal to modern audiences?".
Mike's favorite comedy is Much Ado About Nothing, his favorite history is Henry V, and his favorite tragedy is Othello.  The first because he loves sassy women, the second because he believes in Kenneth Branagh's lingering genius as a filmmaker, and the third because the evil bastard should always win.