Welcome to the first release of the Offensive Shadows Podcast. Over the course of the podcast, we hope to help you on your way to Bard-lightenment. You, our listener, a smart person who might not have much previous exposure to Shakespeare or his works, will here find a valuable tool to help you become acquainted with such things.  We are a weekly podcast with a focus on accessibility and a revulsion to pretension. Welcome to the show!
We will cover each of Shakespeare's plays in turn in (mostly) chronological order. Each series will discuss its focus play, the play's major themes, the play's history, what's good and bad about it, various performances of it, what other works might have influenced it, and a plethora of fun facts about this play throughout history.
We don't claim to be perfect. Our first release will be a batch of test episodes in which we discuss The Lamentable Tragedy of Titus Andronicus. These first episodes are rough as during their creation we were working on refining our format and testing out our equipment and production methods.  We learned a lot in producing these episodes and our next batch that covers Two Gentlemen of Verona improve dramatically in quality from the lessons learned.
We hope you enjoy! Thanks for listening!
-Mike and Dani
Offensive Shadows Episode 1 Titus Part 1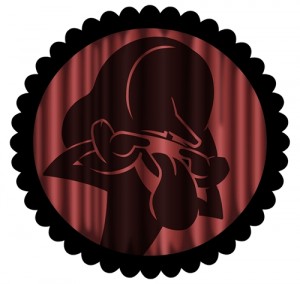 Offensive Shadows Episode 2 Titus Part 2
For more on the history of Rome we recommend the excellent History of Rome Podcast by Mike Duncan.
We used the Julie Taymor version of Titus
as part of our preparation for this podcast. You can find it here on Amazon
or on Netflix.
If you want to read any portion of the text, Internet Shakespeare Editions makes available good modern-type versions of the first folio for free. Titus is available here.
Credits
Theme Music by Matt Rosvally
Readings by Angelo Calderone
Graphics by Christopher Knowles